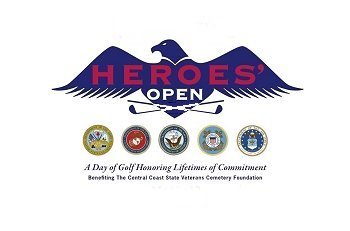 We are pleased to announce the 8th annual 'Heroes' Open' golf tournament.
Set to tee off at 9 AM on October 28, 2017 at Fort Ord. All proceeds from the tournament will benefit
The Central Coast State Veterans Cemetery.
Tournament Flyer here.
Read the agenda here!

For sponsorship information, go here!
As a 501c19 tax exempt nonprofit organization, our Federal Tax ID (will be printed on your receipt for your donation!

Register online by choosing the following forms:
(For two, three or four golfers, please
place their names in the comments section of the checkout form)
$175.00 Per Player AFTER 15 October and at the door!
One Player - $150.00
Two Players - $300.00
Three Players - $450.00
Four Players - $600.00